Looking for a large metal garage? Featured building #128 is a great option! We have several options and can customize your building to meet your needs! Check out featured building #128. It is a 30x65x12 Large Double Garage. This garage comes with the following options for only $19,300 plus tax.
12′ Leg Height
(2) 9×8 Roll Up Doors
(1) Walk-In Door
(1)30″x36″ Window
Engineer Certified for 140 MPH/35PSF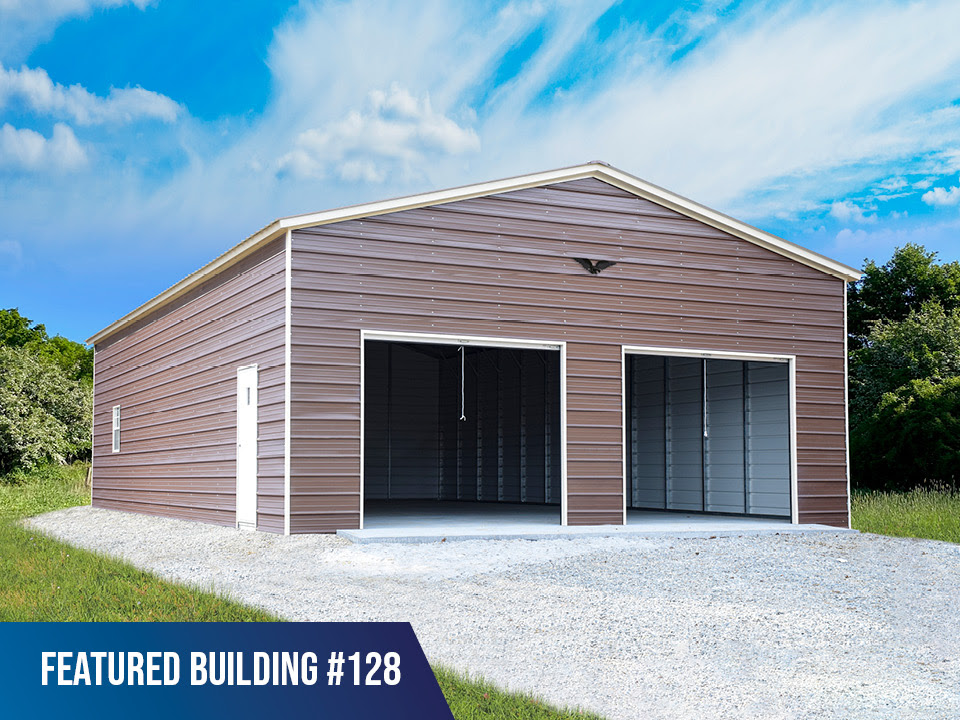 Check out this 30x65x12 Large Double Garage on our 3D Builder or send us a message if you would like a free quote. You can also call us at 800-688-6151.